This is a tutorial that will show you how to install the 4D projector lens 20W CREE LED pod lights (70-282) onto the following Ford models:
2015-up Ford F-150
2017-up Ford F-250 & F-350 Super Duty
Using a hinge piece to secure the flush mount LED pod lights onto your Ford fog light bezels, this Ford LED fog light kit is made more affordable while the installation is simpler, requiring less work reaching around to secure the flush mount LED pod lights. This installation process was inspired by a customer who purchased our LED fog light set for his Ford F-150 but did not use our mounting brackets.
The following demonstration will show you the pod light installation process with the fog light bezel removed, however, it can easily be performed with the fog light bezels intact. Please also note that this LED fog light kit uses your existing fog light bezels and does NOT come with its own fog lamp bezels. After installation, your Ford F-150 or Super Duty truck will have enhanced lighting output ideal for use in late night work sites or rural areas.
Step 1: Preassemble the LED pod lights with their U-shaped mounting brackets.
Step 2: Turn your wheel inwards to give yourself clearance to work.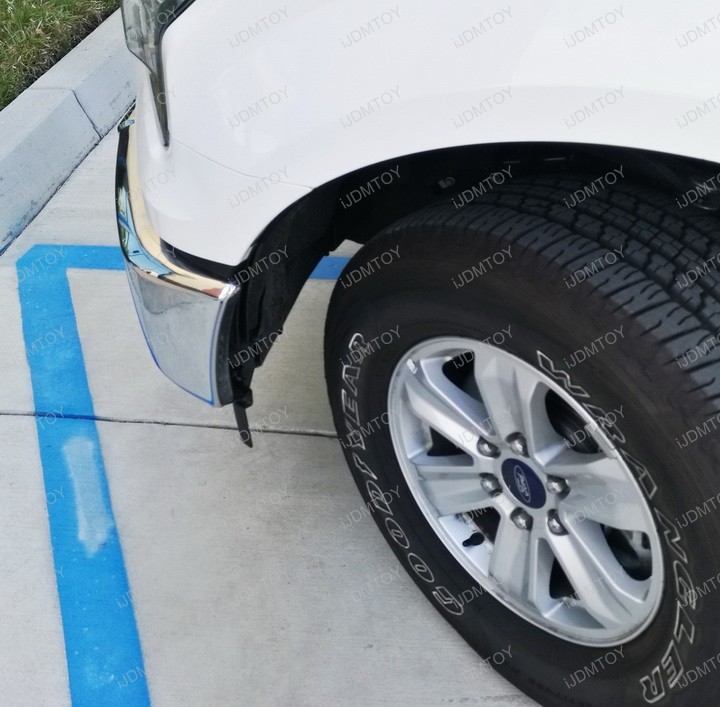 Step 3: Remove the 4 screws circled in red in the picture below, 2 on the wheel well and 2 on the fender flare.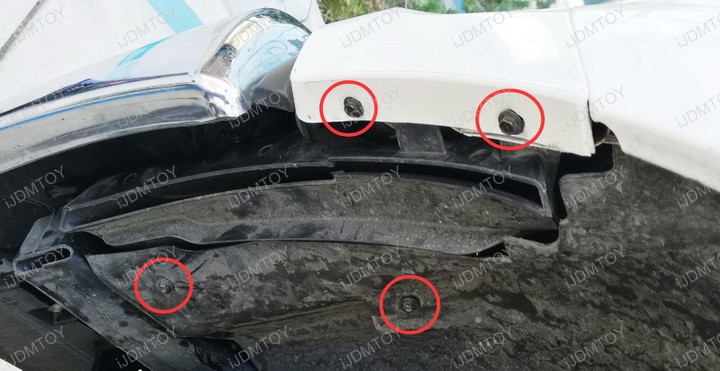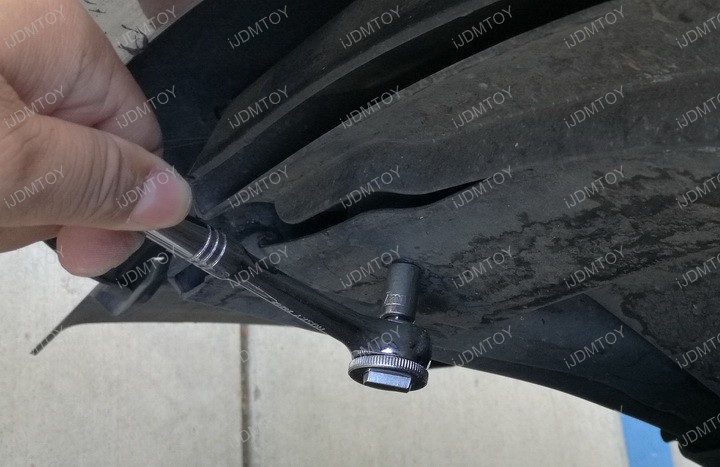 Step 4: Once the bolts are completely unscrewed, completely remove the fender flare off of the lower end of your Ford truck headlights.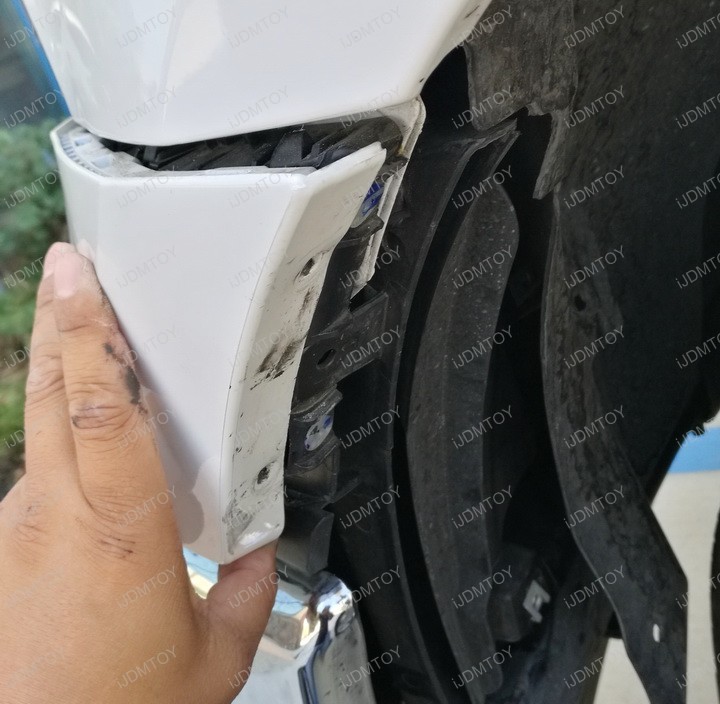 Step 5: Separate your factory fog lamps from your fog light bezels.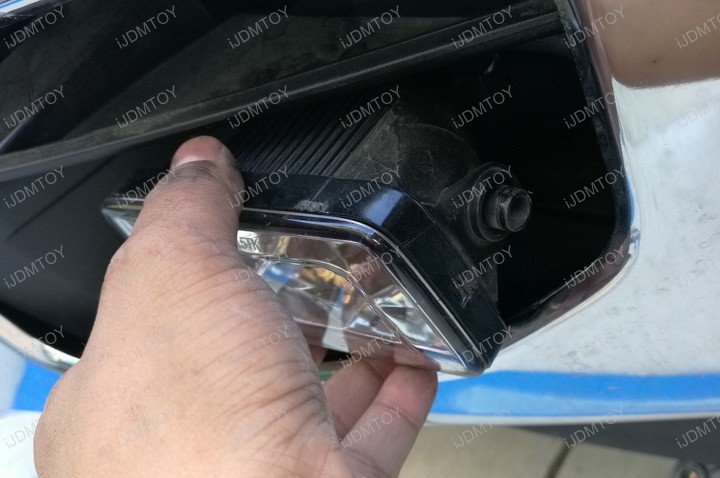 Step 6: Place the flush mount LED pod lights into the Ford fog light bezels. (Shown below: 24W CREE high power LED fog lights)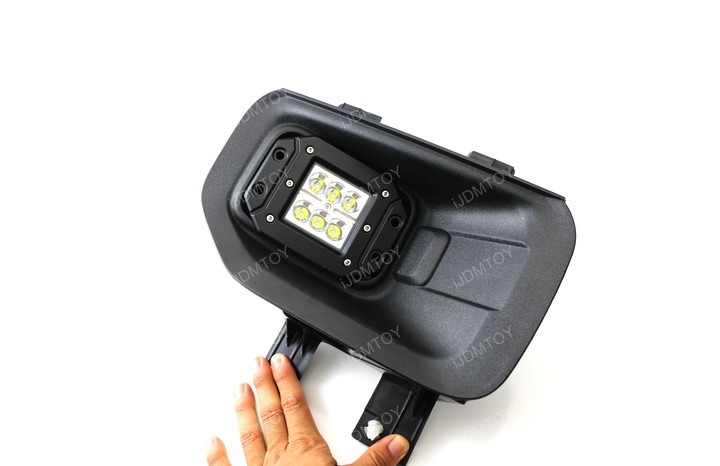 Make sure the U-shaped mounting brackets' curved side is facing the bottom.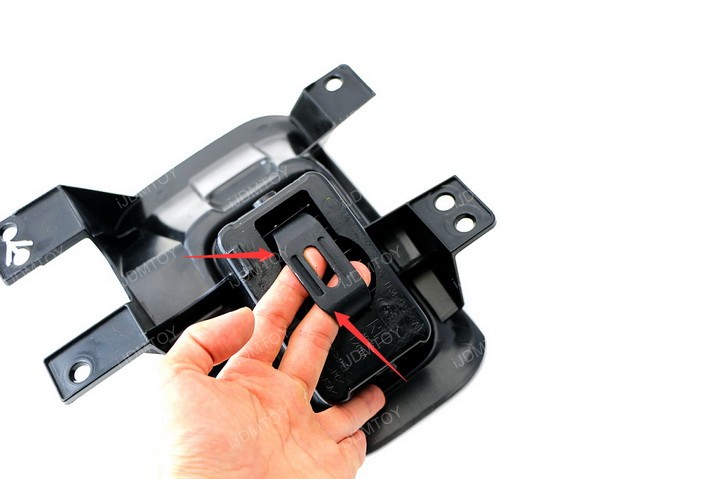 Step 7: Slide the hinge piece under the U-shaped mounting brackets to lock the flush mount Ford LED pod lights into place. Make sure the bottom part of the hinge is pushed above the plastic tab.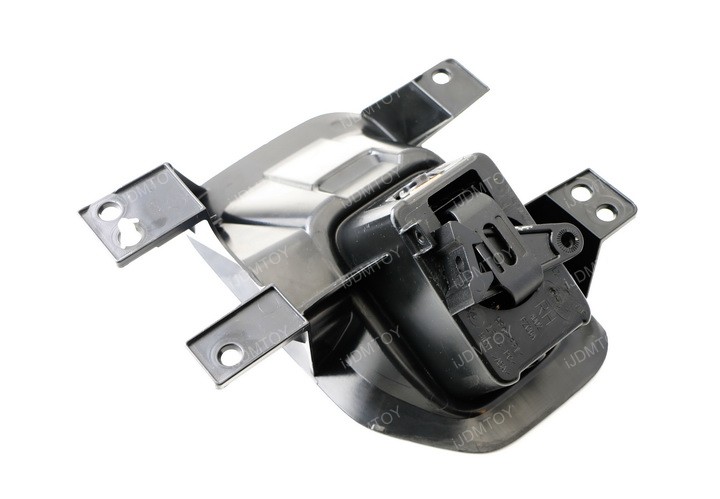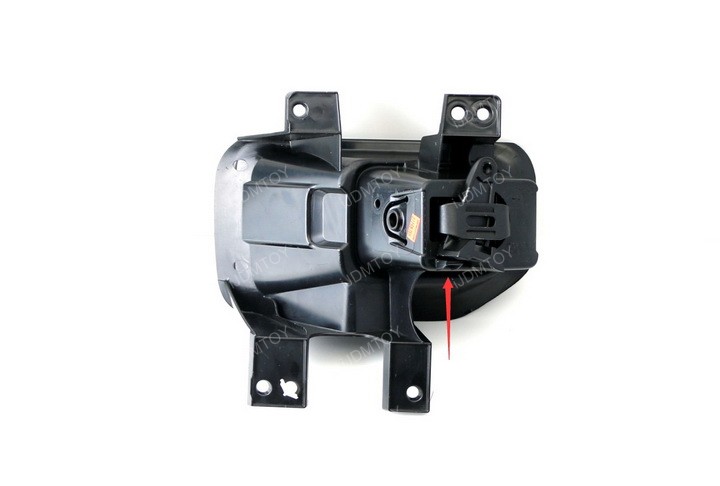 Step 8: Mount the fog light and bezel assembly back into your Ford truck's fog light opening. Connect the LED fog light wires to your stock fog light positive (+) and negative (-).
Step 9: Test your LED fog lights to make sure they function properly on your Ford truck. Once you've confirmed that they do, put the vertical beam, air vent bezel, wheel well, and fender flare back into place to finish. You may now enjoy the high light output and flush appearance of your Ford F-150 or Super Duty's set of 24W LED fog lights!
Find this and more offroad truck LED lighting today!