This is a tutorial that will show you how to install the 2015-up Nissan Murano JDM style LED bumper reflector lamp assembly (75-425). Bumper reflectors are often set on the rear lower bumper and while they do a decent enough job of marking your Murano's immediate location, they're often overlooked. With a set of multifunctional LED lights in its place, you'll add running lights, brake lights, and turn signal lights to bring full attention to your entire tail end!
Step 1: Open your lift gate. Remove the screws and clips on the lift gate area and the rear wheel liner.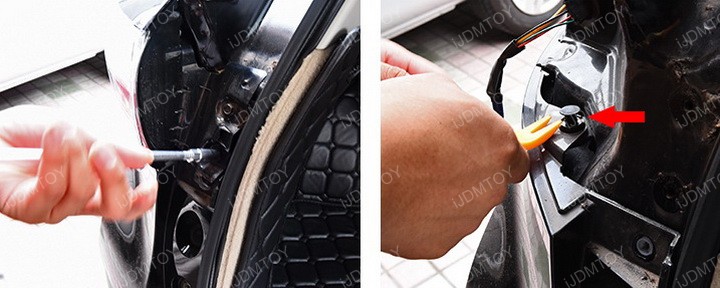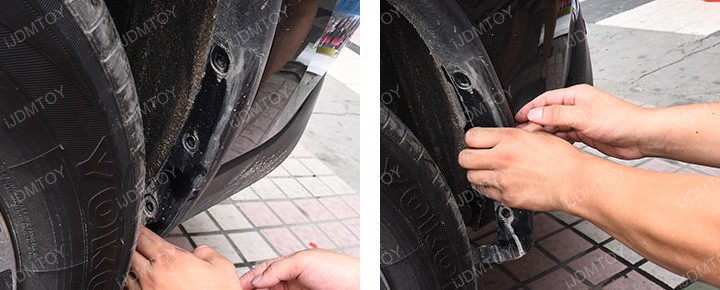 Step 2: Peel back the rear bumper to reveal the back side of the OEM bumper reflector. Remove the bumper reflector.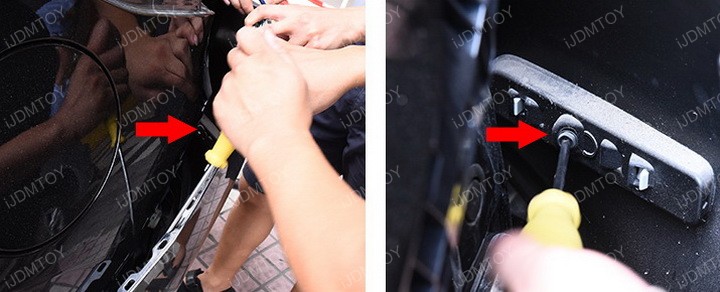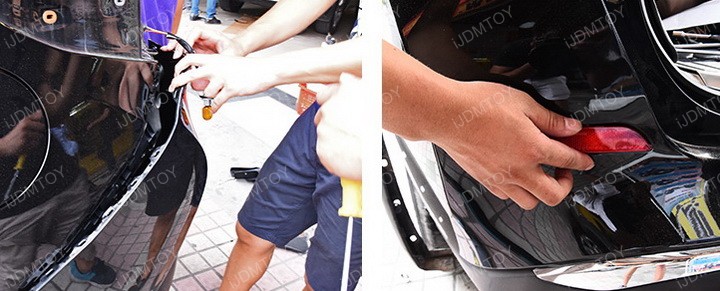 Step 3: Drill or puncture a hole next to the center hole of the bumper reflector frame so you can route the wires through it.
Snap the LED bumper reflector light assembly into the bumper reflector frame.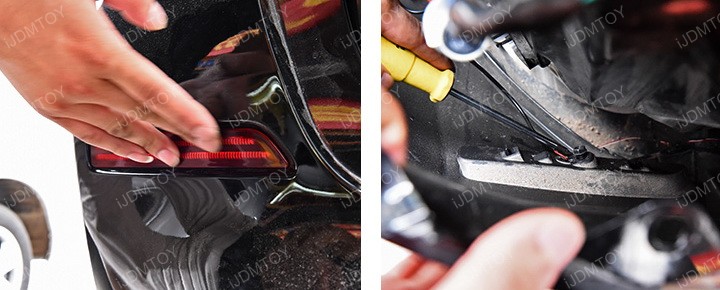 Step 4: Connect the wires the following way:
Tail light wires to the (+) & (-) wires of the tail light harness
Brake light wire to the brake light (+) wire
Turn signal wire to the turn signal (+) wire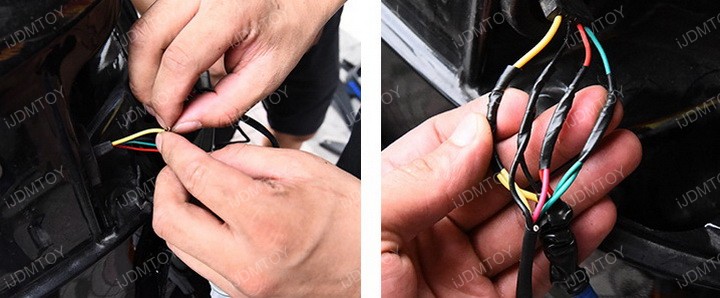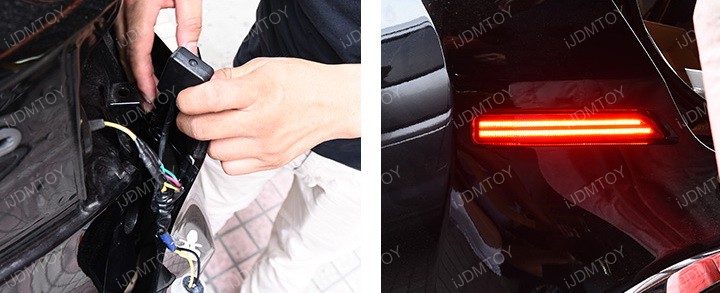 Step 5: Test and double check your connections to make sure the LED bumper reflector lights function properly. Make sure you tapped the tail light wires before you tapped with brake light wire. Repeat these steps on the other side.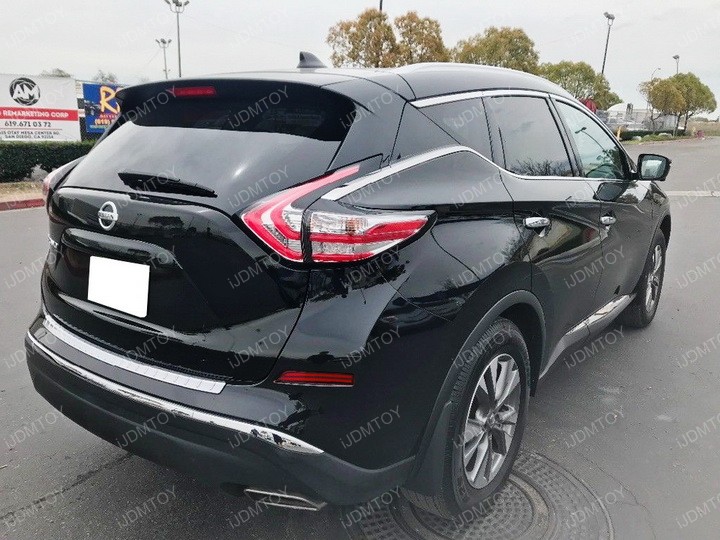 Enjoy your Nissan Murano's brand new set of JDM style LED bumper reflector fog/brake/turn signal lights! Find this and more LED bumper reflector lights today.