You can find these kinds of products under BMW LED Angel Eyes Retrofit
** Please note that this guide is a general guide on how to open a headlight. Some headlights may be different than the one shown in this guide. Also, iJDMTOY does not take any responsibility for any damages or injuries that result from attempting this task. This guide is intended to be assistance and should not be used for any other purposes than what is shown/stated. Please proceed at your own risk and professional assistance is recommended **
This installation is based on a BMW E90 3 Series model.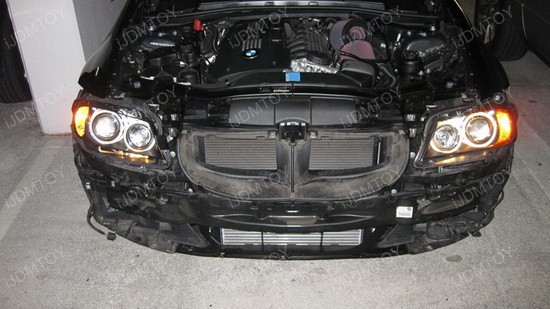 In this guide, we will be providing assistance on how to retrofit your OEM BMW Fiber Optic rings to SMD LED Angel Eye Rings. First things first, you will need to remove your headlight off your vehicle and bake open your headlight to remove the lens from the housing. Please visit the link below for a general guideline on how to bake open your headlight.
Once the clear lens is removed from the BMW headlight, you will see the clear fiber optic rings around the low and high beams along with the factory shrouds.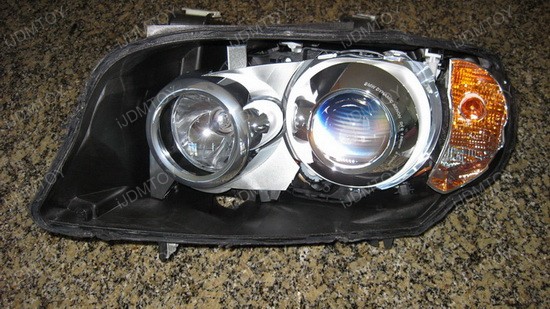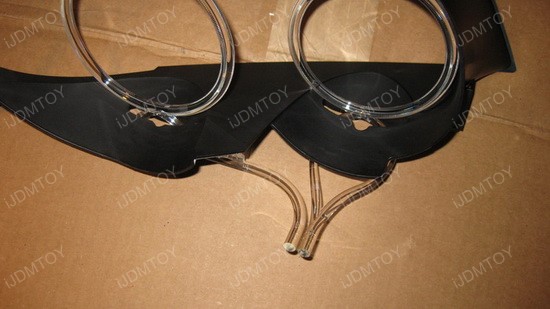 Every owner will have different preferences on how they will retrofit their headlight. The easiest method would be to use the existing shrouds to mount the new BMW LED Angel Eye Rings. Since the BMW LED Angel Eye Rings have a flat backing, you can use double sided adhesive tape to mount the BMW LED Angel Eye Rings on the flat portion of the OEM shrouds.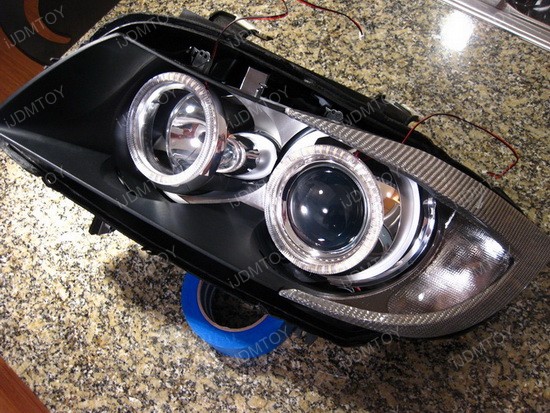 Once you have securely mounted the BMW LED Angel Eye Rings, you can now locate a power source to draw power from. We advise using your ACC 12V+ if you would like the LED angel eye rings to turn on when the vehicle is started. An alternative power source would be your parking light which would allow you to toggle it on and off.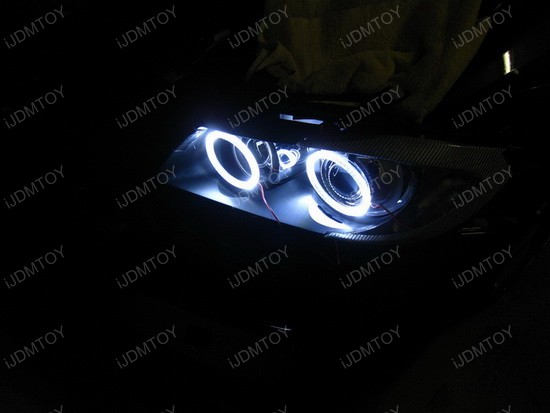 Once you have completed the installation of the rings, you will need to assemble the clear lens back onto the housing. This is a very important step because any unsealed edge will cause moisture to enter your headlight. We would advise using heavy duty silicone sealant and spread around the edges of the headlight. Take your lens and attach it back onto the housing and press against the edges at least 3-5 times to make sure every area is properly making contact with the silicone sealant.
Next, you can use plastic clamps to clamp on the headlight to keep it held close together so it does fall loose. In this guide, we chose to use the alternative with duct tape. You can tape the edges of the headlight shut using duct tape so it keeps the lens and housing from falling loose. Let it sit for 30-45 minutes. You can use a timer as a reminder.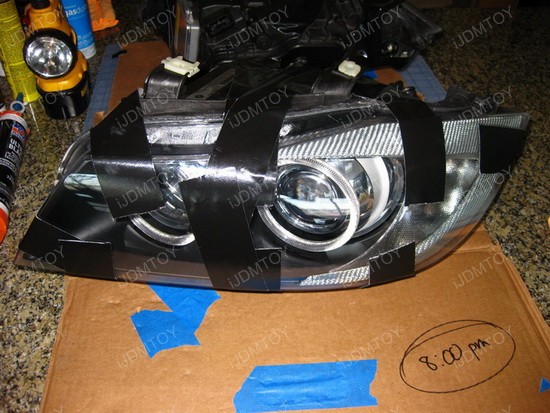 Once the time is up, remove the clamps or duct tape in this case. If there are any residue left behind from the duct tape then please be sure to wipe it off.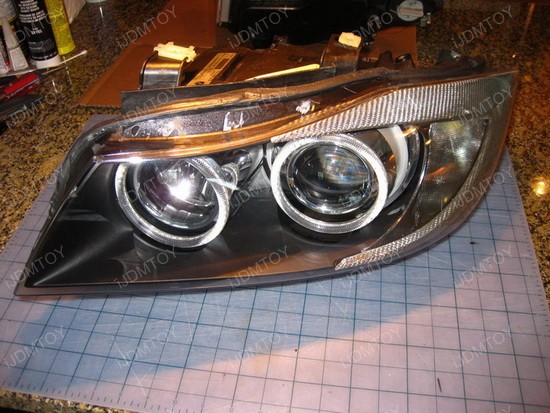 Now, perform the same steps to the second headlight then install the headlights back onto the vehicle and enjoy the new BMW LED Angel Eye Rings!