This is a tutorial that will show you how to install the xenon white error-free 24-SMD LED license plate lights (75-037) for the following BMW and MINI Cooper models:
2004-2011 BMW E81/E87 1 Series 3-Door or 5-Door hatchback only
2014-up BMW F20/F21 1 Series
2004-2010 BMW E63/E64 6 Series
2011-up BMW F06/F12/F13 6 Series
2003-2008 BMW E85/E86 Z4
2009-up BMW E89 Z4
2014-up BMW I01 i3
2007-2011 MINI Cooper R55 Clubman
2011-2016 MINI Cooper R60 Countryman
2013-2016 MINI Cooper R61 Paceman
The xenon white LED license lamps are equipped with CAN-bus controllers so you won't have to worry about any bulb-out messages appearing on your dashboard computer. Installing the LED license plate lights is a simple plug-and-play process so you can quickly start enjoying the high output and color you will show off to drivers behind you.
Step 1: Use a pry tool to release your stock license plate lights.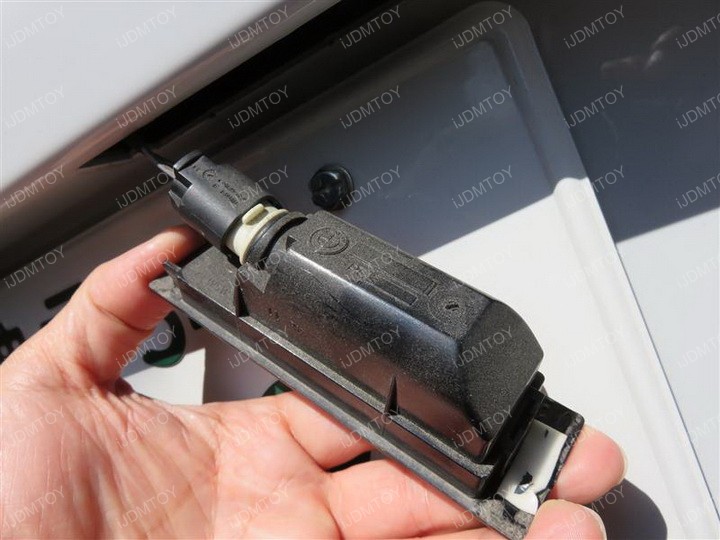 Step 2: Unplug your BMW or MINI Cooper license lamp connector from the stock harness. Make sure you only pull off the license lamp connector and not the socket adapter.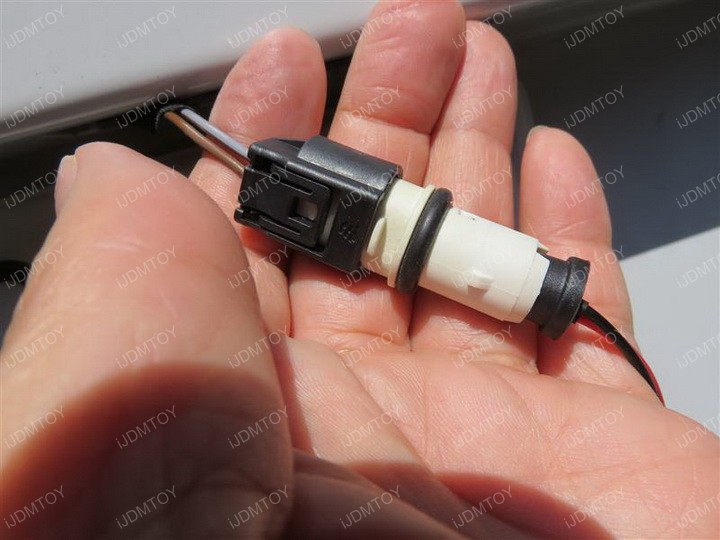 Step 3: Connect the pigtail wires to your stock harness and the error free LED license plate lights.
Step 4: Test the xenon white LED license plate lamps to make sure they fully light up.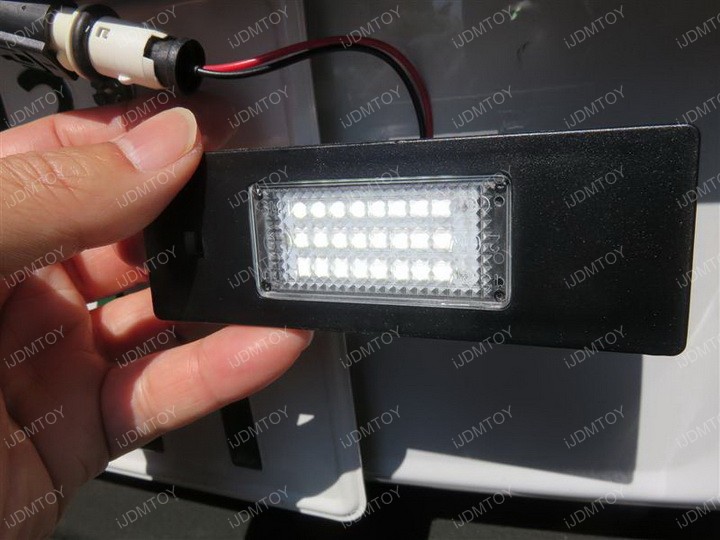 Step 5: Once you've confirmed full functionality, wrap the connections with black tape and snap in the LED rear license plate lights to finish.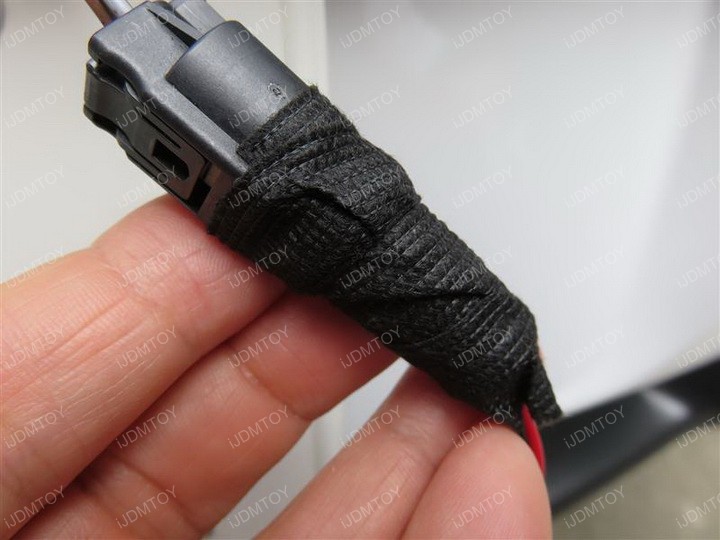 Enjoy the super bright output of the xenon white error free LED license plate lights on your BMW or MINI Cooper! Find this and more OEM replacement LED lights today.