You can find this product under Acura/Honda LED License Plate Lights (75-017).
This installation will show you how to remove the trunk lip trim to access the stock license plate lamp underneath
1.) Using a flat head screw driver, carefully remove the black plastic trim that covers the license plate assembly on the trunk.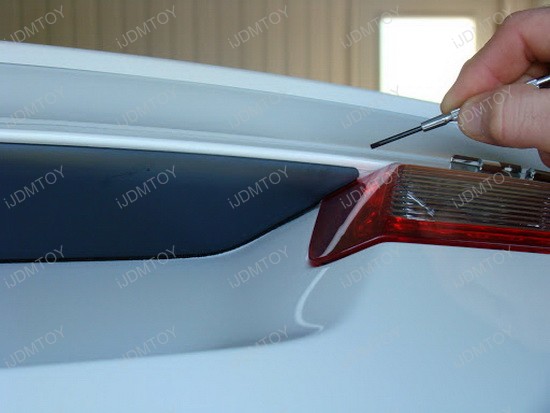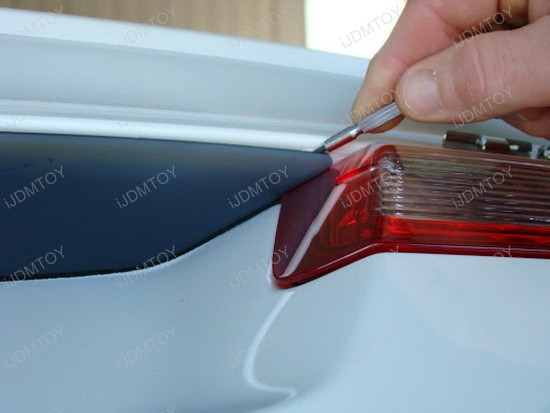 2.) Pull the trim down and remove by hand, the trim should just pop off.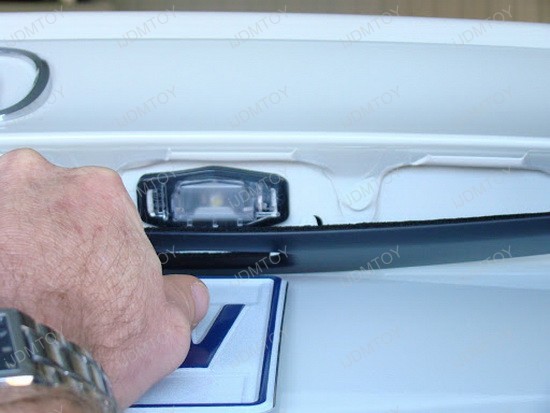 3.) After you have removed the trunk lip trim, you can visit our installation guide base on a 2013 Honda Civic to finish rest of the Acura/Honda LED license plate lamp installation.
4.) Enjoy your new direct fit Acura Honda LED license plate lamps!