You can find this product under PW24W LED Turn Signal Bulbs (40-016a).
** Before you start with the installation, please make sure your vehicle is turned off. If you leave the vehicle started then it may trigger the on board computer with error message. **
Step 1: Open the hood. You will see the moisture cap cover behind the headlamp. Pull the cap open to expose the stock bulb.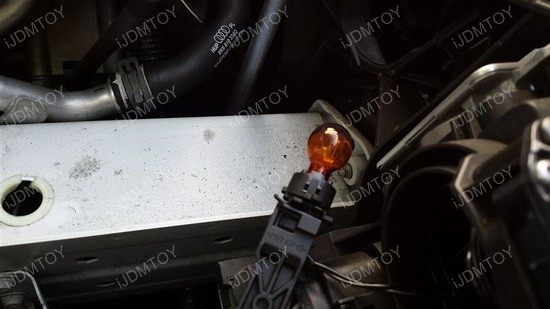 Step 2: Once the cap is removed, twist and pull off the stock turn signal light.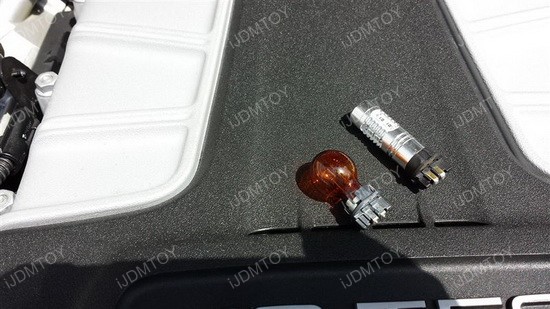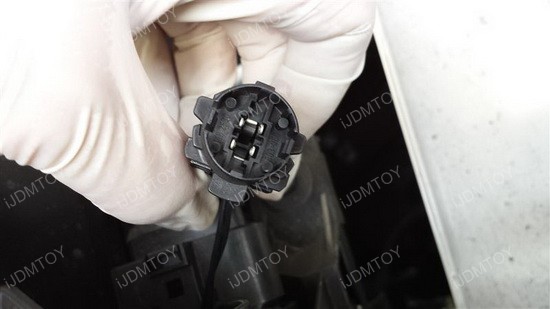 Step 3: Replace the factory PW24W bulb from the socket with the new LED turn signal bulb. Make sure the grooves around the bulb matches up with the socket.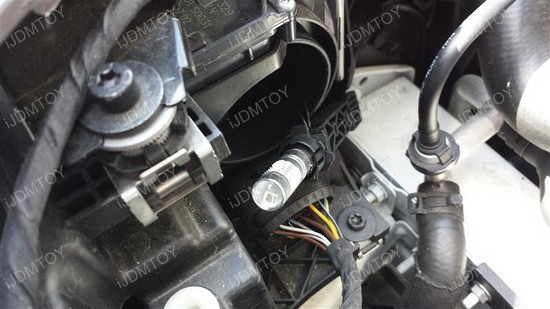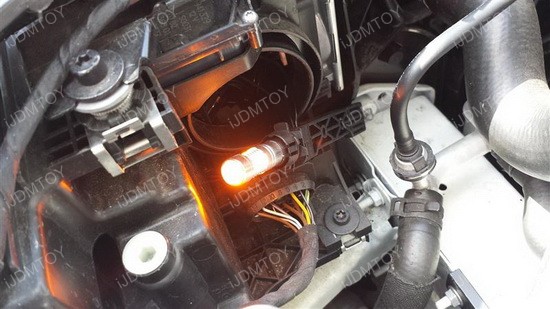 Step 4: Put back the cap cover and check to see if the LED turn signal light turns on. Put everything back and enjoy your new LED turn signal bulbs.